1. Age:
 I am 17
2. Nickname in-game:
 Xator
3. TM2 Stadium log-in:
  Xatorino
4. Country:
 France  

5. how long have you been playing:
 I have been playing for 1 year, as I am still trying to step up my game lol
6. How often do you play:
 Almost every day, mostly the evening though.
7. Previous teams, reasons why you left:
  I have never had any team to be honest. I used to play tech, and already candidated for some, though, I had a big lake of skill as it was back in september lol. So I tried my best to improve. Recently I discovered fs and to be honest, I am enjoying that playstyle way more than tech ! So I am trying to join you. However, it's gonna be hard !  

8. How did you find out about True Angels:
 I am following the ESL events, and I've found you playing the SPS

9. What could you bring to the team:
 Activity, some fun, and a loooot of skill (or a lot of sarcasm as you want  

)
10. Any tournament or competition experience:
 I've never been involved in any type of tournament

I hope I will be good enough to beat the times that will be asked to me, if not, would you accept me to send you the replays so you can tell me my mistakes ?
Thanks in advance !
See ya !
--
Xator
Sorry for the grammar mistakes...
Hello, sorry for my late reply, I was on vacation. Either way, there are the tracks, best of luck and if you are somewhat close to the times needed to beat, still post them.

ASM - Dreamworkz
https://tm.mania-exchange.com/tracks/111739/asm-dreamworks
Time to beat: 45.95

ESL - Balalaika
https://tm.mania-exchange.com/tracks/72466/esl-balalaika
Time to beat: 56.380

.white plasma!
https://tm.mania-exchange.com/tracks/87076/white-plasma
Time to beat: 39.85

For Da YoloScrubs
https://tm.mania-exchange.com/s/tr/84661
Time to beat: 45.600



Posts

: 19


Join date

: 2016-11-29



Hey,

There isn't any problem lol.

I will do my best on them, see you soon !
Hello !
I think I have an issue with ASM - Dreamworkz, the thing is that the map hasn't been rebuilt in mp4 (it's the only visible reason to me) and few blocks are missing. I have screen the error message and then the spot where blocks are missing :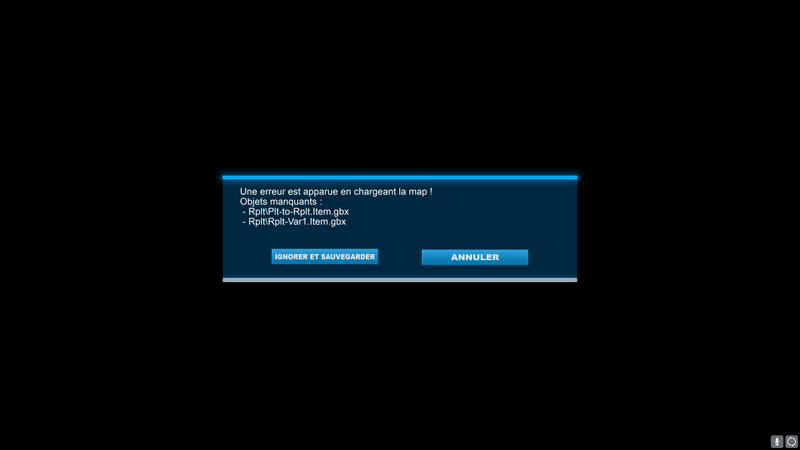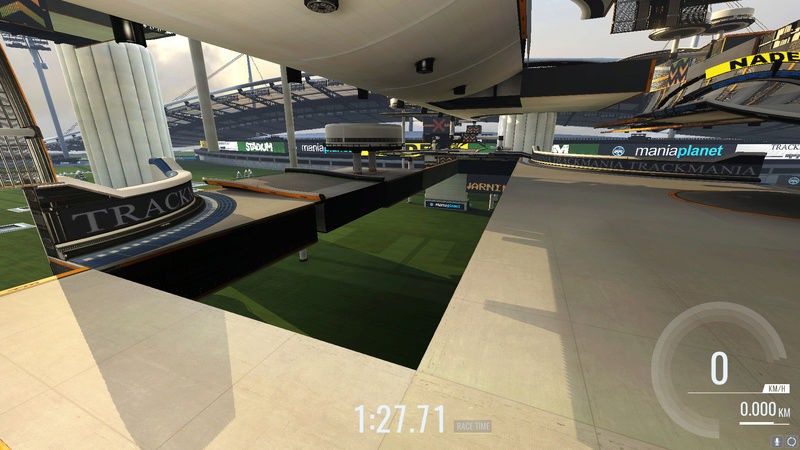 What should I do ?
By the way, I've played .White Plasma!  during 18 hours and the result is not very concluding lol XD as my pb is 40.090

Though, I am not giving up and still very motivated to beat those times lol...
Thanks in advance,
--
Xator
[EDIT] : I've just got an idea, maybe it's an ESL map ?
[EDIT #2] : Ok I've tried with the esl title pack and it works, I am so dumb XD Sorry for the disturbance

Sorry for these late replys, I don't really visit this forum

. So yeh this might have been TP problem, but if it was mp4 problem, then you should just edit the map, recalculate shadows and save.
Best regards



Posts

: 19


Join date

: 2016-11-29




Similar topics
---
Permissions in this forum:
You
cannot
reply to topics in this forum